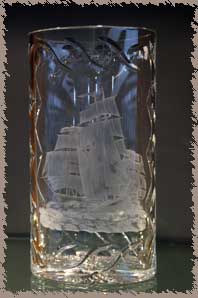 I was dragged kicking and screaming to the Waterford Crysal Center. Seriously, I had no urge whatsoever to go to this place (ooh. Look. Glass for tourists). But, I had to admit it was actually kind of fun.It's definitley not the "end-all-be-all" that most guidebooks will tout, but it's interesting. I think, however, that we were the youngest people on the tour. By about half.
I was actually surprised at the mundane, piece-by-piece way that this stuff is made (the people making glasses, for example, do nothing but cut classes all day, every day. According to the tour guide, they are paid by the piece.
It's fun to see the process of blowing class by hand (I have a sneaking suspicion that a majority of the pieces are mechanically created) but they do put a few of the people out on the tour route to blow glass, and put together pitchers and such.
The crystal of Waterford has been known since 1783, when two brothers (George and William Penrose) opened a glassmaking factory here. The factory closed as a result of the famine in 1851, but was reopened in 1947. It is the largest glass factory in the world. At the end of the tour, of course, is the huge multilevel gallery, where they sell evertying that Waterford currently makes, some verry expensive discontinued pieces, specialty items, and other crystal kitsch.

Stick around for the master-cutter demonstration at the end, if you can. It's very interesting and you can get a very close look at the way large pieces are done. Mark took a virtual flipbook of photos: here they are.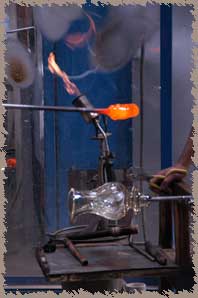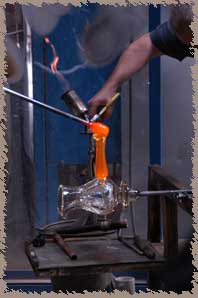 melting glass for the handle and putting it in position, cutting it off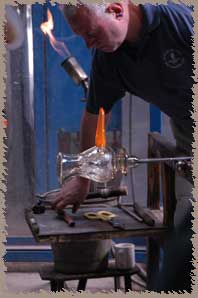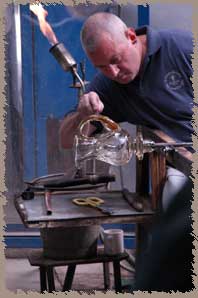 molding the handle of the pitcher from the molten glass drop