I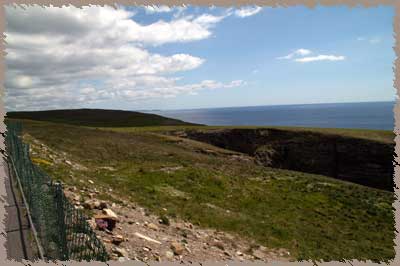 looking along the walking path at Mizen Head

One of the things we did was visit the northernmost, southernmost, easternmost and westernmost points of Ireland (at least the official ones). Mizen Head is the southern most point (actually more south-west, but who's quibbling). THere is a signal station here, and if you pay the exhorbitant fee to cross the bridge, you can look back at the rock formations and along the coast. The little tourist office has some interesting exhibits about the signal station and the bridge, but little else.
There is a lighthouse on Fastnet Rock, and the signal station was the first radio beacon in Ireland, in 1931. Marconi had one of the earliest telegraph stations here.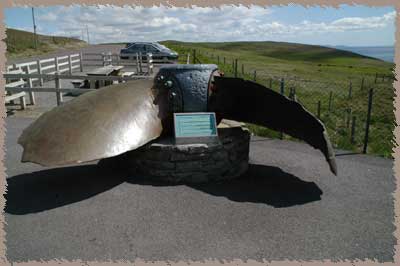 salvaged prop
The rocky shores of Ireland claim more than their fair share of shipwrecks. This propeller waspulled from the water.