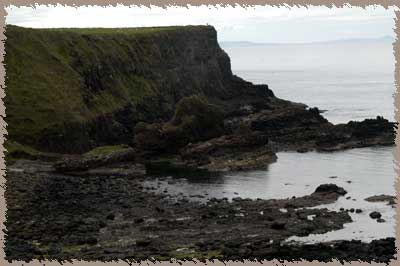 The Camel, one of the odd formations in the Causeway
There is a well-marked pathway that wanders down from the visitors center (and I swear, is three times as steep coming back up!) that runs along the whole length of the causeway and beyond. You can even walk along the path all the way to Dunluce castle, if you were so inclined. It's a long walk, though. There is a minibus that runs the route down to the main beach and back up to the visitors center. Make sure to wear confortable and sturdy shoes -- the rocks can be slippery and you won't be able ot resist climing out on them.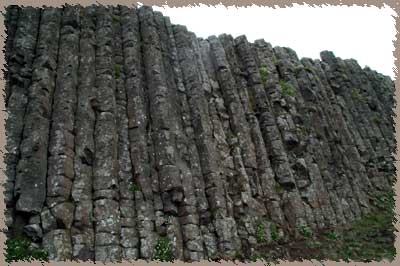 a sheer wall of the basalt columns
There is also a clifftop path that winds along above the causeway, then descends on the other end. The views are fabulous. The causeway is a World Heritage site.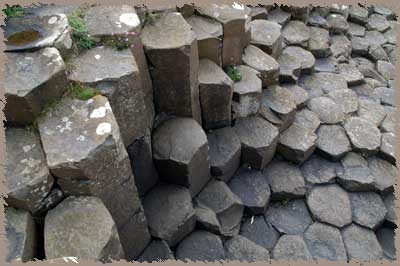 they look as if they should move when you walk on them
The columnar "steps" are not the only formation here. There are rounded rocks that appear to be made up of many layers of stone that, with the freezing-thawing cycle, tend of flake off like onion-skin. They look strangely delicate, shaped like weird human-like figures.