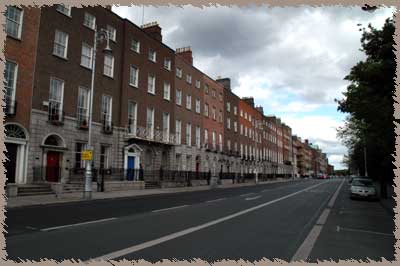 long street of Georgian facades
Mark never undersands my fascination with architecture, but I love wandering throught he streets of old cities, and Dublin is no exception. Walking east from St. Stephen's Green is one of the best examples of Georgian Architecture in Ireland...in Europe, perhaps. Merrion square is the youngest of the Georgian squares that dot Ireland.
The square is very formal, but surrounds a lush, green park that is very populate with the locals and tourists alike (not only for the statue of the Queer with the Leer (Oscar Wilde)). The building are similar, but the brightly colored doorways and wrought iron work is worth the long walk around the whole square. Nearly the whole square is still popualted with the Georgian houses begun in the 18th century.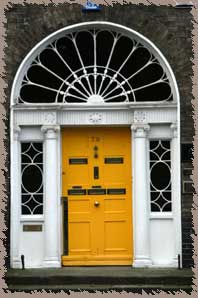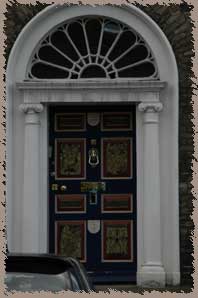 some of the multicolored and amazingly detailed doorwarys at Merrion
The square was laid out in the 1770s, and the houses here were used as the British Embassy (burnt in 1972), and Oscar Wilde, and Daniel O'Connell lived in hosues on the street here. The facades of the builidngs hide unique houses behind them (all four stories), and the houses limit their decoration to the doors and fanlights that makr these as Georgian style.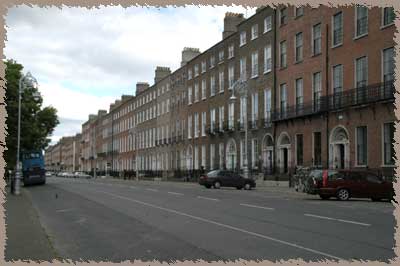 Another side of the square