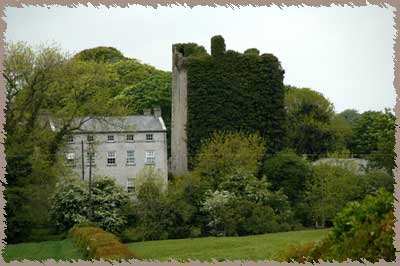 the tower in the yard of a modern house

The castle sits in the farm yard (of a pig farm, according to Salter). The tower is in relatively good condition and has three levels above a double-vaulted cellar, each with a fireplace inthe south wall.
It is tentatively dated c1600 based on the shape of the upper story windows (not that you can see them under the ivy).