Tomb of Ramesses III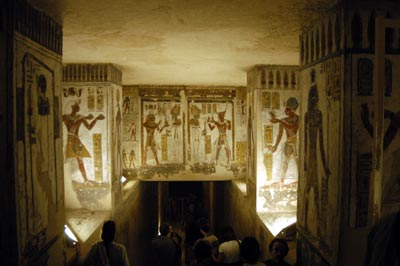 Ramesses III ruled in the 20th Dynasty, the first in a series of pharaohs named after Ramesses II the Great. Ramesses III is the builder of the temple at Medinet Habu, as well, and he tries to recapture the glories of the earlier Dynasty.
The tomb has been open since antiquity, but was fir explored in modern times in 1768. Belzoni removed the sarcophagus.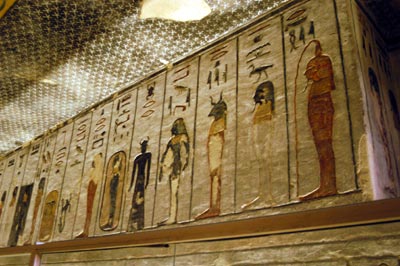 It is often referred to as the "Tomb of the Harpists" due to two blind harpist scenes in the corridors. Many of the decorations are brightly colored still.. Most of the walls are decroated with secular scenes, much like the nobles tombs instead of inscriptions of the Books of the Dead or others.