West Bank Luxor
The west bank of ancient Thebes is visited by nearly every tourist in Egypt, and it is well worth the visit. This is the location of the beautiful tombs of the Valley of the Kings, the Valley of the Queens and the Valley of the Nobles. These painted shafts into the limestone cliffs are the prime draw here, and the variety of styles and fineness of the carvings and paintings can only hint at the glory of the New Kingdom.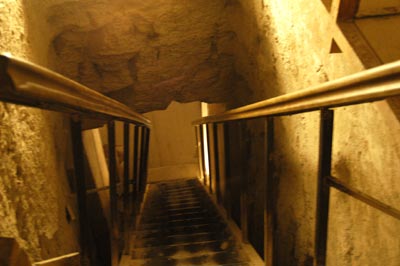 It's far too much to see in one day, or even three. There are simply too many tombs and too many monuments to see. It's worth trying to see Medinet Habu and the Ramesseum (along with the Colossi of Memnon and a leisurely stroll along the Nile) on one day, relax in a cafe for awhile, and then visit the Valley of the Kings or Valley of the Queens and Hatshepsut's Temple on another day, and a further day to see the Valley of the Nobles and Valley of the Workers.
Only the real dyed-in-the-wool temple and tomb fanatic can see all fo them. After three or four, they start to look alike except to the guides and experts. If you have a good guidebook, though, it's interesting to go through the tombs in chronological order (or at least a few of them) to see how the style peaked and then started to decline.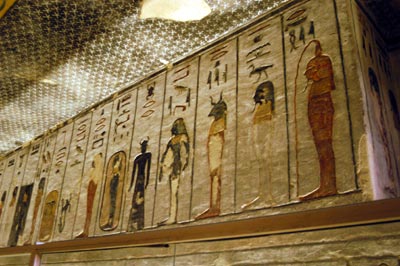 Many guidebooks suggest that you go early "to beat the crowds and the heat". Rough Guide notes that the tombs are often less crowded in the afernoon because so many people follow the advice. It can get awfully hot and stuffy inside the tombs, so bring water. Most of the tombs are well lit, but a flahslight can be a help, too.
And, unlike the multitude of women I saw wearing high heels, wear comfortable shoes and be prepared to climb.