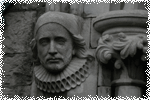 I'm almost done! Really!
Check back in a few days for the rest of the site - tons of pictures, details about all the castles and abbeys and commentary on driving around ina country with more road-miles per capita than any other.....
Welcome
Yes, another trip, thousands more photos, and a rather odd commentary on our trip, as usual! If you've read any or the other travelogues I've done for Scotland or Egypt (and if you have, thank you!) this is probably old-hat for you now. Not much new in the way of layout -- links above will bring you to the sections of the site, where I've put the travelogue, photos, and anything else of interest that I can find.
We spent the entire month of May, 2005, driving round Ireland, so there are a LOT of photos -- we took somewhere around 4500 pictures -- and I've tried to keep the pagesize as low as I can, but please be patient. Ireland is absolutely breathtaking, the pictures are well worth the wait. There is a page for each major set of photos. There are links from the travelogue, itinerary, and Irish Castles page to the photoes, or you can just browse through them from the photos page.
Start from the Itinerary, if you want some sort of logical progression through things I've included a few alternate itneraries from other tours and suggested routes, if you only have a few days. For some idea of how we managed (without much planned, and only a set of maps and a full tak of petrol, start with the travelogue.
I haven't put a section here for planning the trip -- the links and suggestions from the Scotland or Egypt trip wlil put you touch with airlines, accomodations systems, travel equipment, clothing, and other sundries. Even a desultory search of the web for 'ireland travel' returns thousands of hits. Swapping to Yahoo UK give a local look at cities and towns in Ireland. Google Local offers a look at services, restaurants, and other businesses in most large cities. And if you haven't checked out Google Earth, it's a wonder.
So, please enjoy, and send on any corrections, criticisms or comments!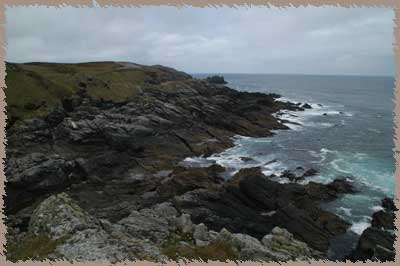 mailin head, cty xxx