Temple of Isis at Philae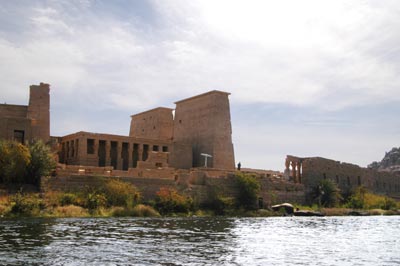 the view of the temple from the west side of the island
The enormous temple complex on this island were move here by UNESCO after the creation of the High Dam -- like the others, Philae was underwater for more than half a year. I found many old pictures of people swimming amongst the columns of the Kiosk of Trajan and the great colonnade. You can see the dark lines of the water level on the stone.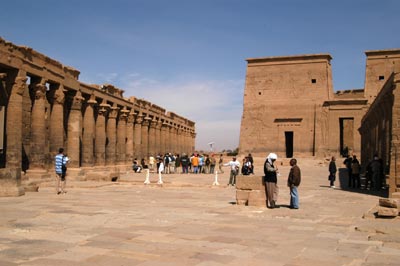 the main courtyard, entering from the staircase to the south
The temples here were originally on the island of Philae, which was submerged by Lake Nasser. The current island is actually Aglika Island, which has been reshaped to match the original island of Philae. However, it is slightly off axis now, and no longer faces Biga island, one of the reputed burial places for Osiris..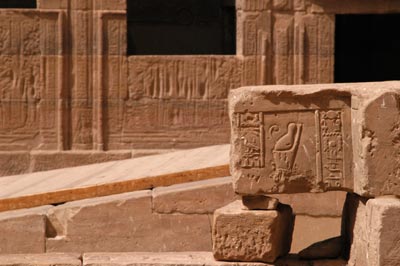 stacked and decorated stones near the main entrance
SInce the island of Biga was open only to priests, any public festivals occurred on the island of Philae, in the great Temple of Isis. The temple itself was built by the Ptolemies, over about eight centuries. Probably, it was an attempt to ally themselves with the Osiris birth myth and support their claims to the throne.
[ m o r e ]