Nile Valley from Saqqara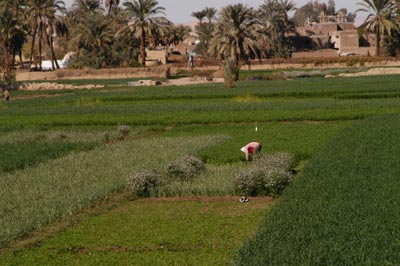 Egypt is unbelievably green in the Nile Valley. I was expecting sand dunes and scrubby brush, like the southwestern desert in the US.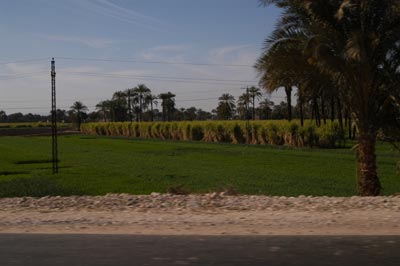 No way. The Nile Valley is green and lush and humid and may be some of the best farmland in the world. They grow just about everything in Egypt -- except coffee, which doesn't do well, and tobacco, which is prohibited to prevent people from growing drugs).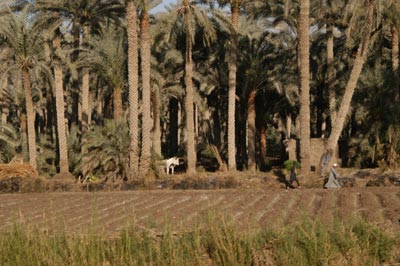 Vegetables and fruits abound here and since February is in the middle of the harvest season, the markets and stalls are full of every kind imaginable. Citrus fruits are especially common and we ate pounds of mandarin oranges while were travelled.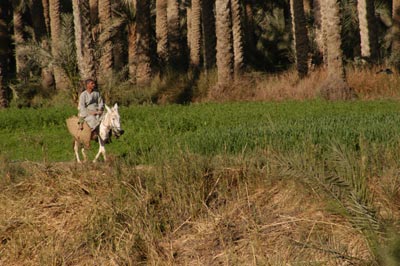 We saw almost no farm equipment in Egypt -- not even in the large sugar-cane plantations. FIelds are plowed with water buffalo or oxen, planted by hand and harested by hand. Donkeys and camels often carry the loads to market or pull enormous carts full of produce. Often, we saw donkeys just walking along by themselves, loaded with bags of vegetables. They just meandered from the field to the market by themselves!