this site
tomb of kharmhet
tomb of ramose
tomb of userhat
photos
Tomb of Userhat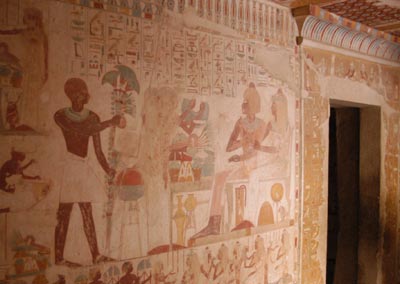 Userhat was a royal scribe and tutor for Amenophis II.
The tomb is decorated in many colorful murals, colored quite pink-ish. Many of the murals were damaged by Christians who defaced the religious images.
Inside are images of wine-making, and herding cattle. Of course, there are the standard "offering" scenes, and the colors are still quite brilliant.