Queens Pyramids
These three small pyramids near Menkaure's pyramid are designated the Queen's Pyramids. The largest one was probably intended for Menkaure's principal wife. A sarcophagus found in the tomb contained a young woman.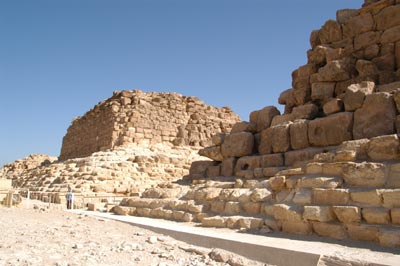 These are very small, almost ritual pyramids -- certainly less complex than the larger pyramids of the pharaohs. Most of them look like bare piles of stone.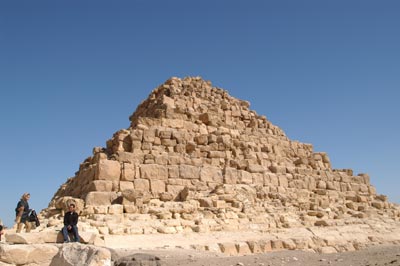 Also near the pyramids is the Tomb of Quen Khentkawes, just south of the main pyramids. SHe was probably married to Shepseskaf (son of Menkaure), and she is recognized as the mother of many of the kings inthe next dynasty (remember that the pharaoh ascended the throne through the female line, not the male. You could not be pharaoh just because your father was a pharaoh. Your mother had to be of the royal line.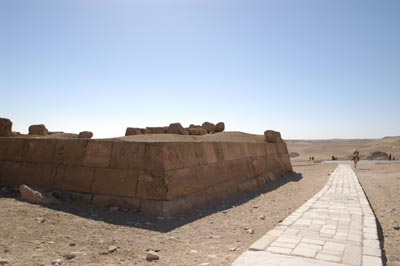 Other mastabas and tombs surround the Giza plateau, some for officials, for queens, for princes, and even some simple burials for the overseers who worked on the pyramids.